UX Design leadership, leading to big victories for BQE Software and more importantly, for their customers.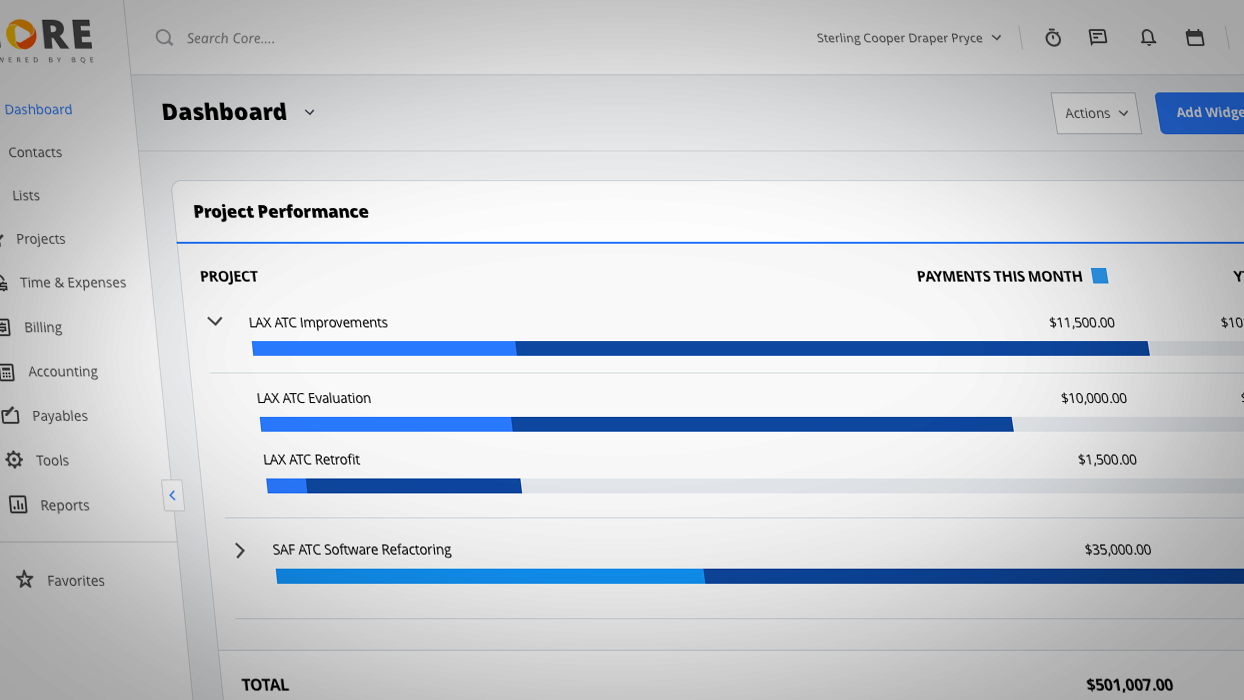 With its acquisition of ArchiOffice, BQE Software found itself with two legacy applications, BillQuick and ArchiOffice, both of which served a similar audience and were outdated, possessing a heavily bloated feature set which was challenging to maintain and did not serve either application's users.  BQE had an anecdotal understanding of its customers' deep dissatisfaction and its flat-to-declining sales painted a similar picture.  It was at this point that I was brought onboard by BQE to help.
The first step was to develop an understanding of BQE Software's users; who they were, how they worked, their needs and priorities, and the nature of their dissatisfaction with BQE's existing offerings.  Through a series of research efforts which included customer interviews, FMOs (follow me-to-the-office), and usability sessions, I led a series of empathy debriefs in which we discussed the research findings, probing deeper to better understand the nature of the feedback, root causes, and ultimately the identity and needs of BQE customers.
As one of the primary outcomes of the investigation phase I created a set of personas illustrating each distinct type of BQE user that communicated their problems and priorities that were used as the starting point of all our strategy discussions.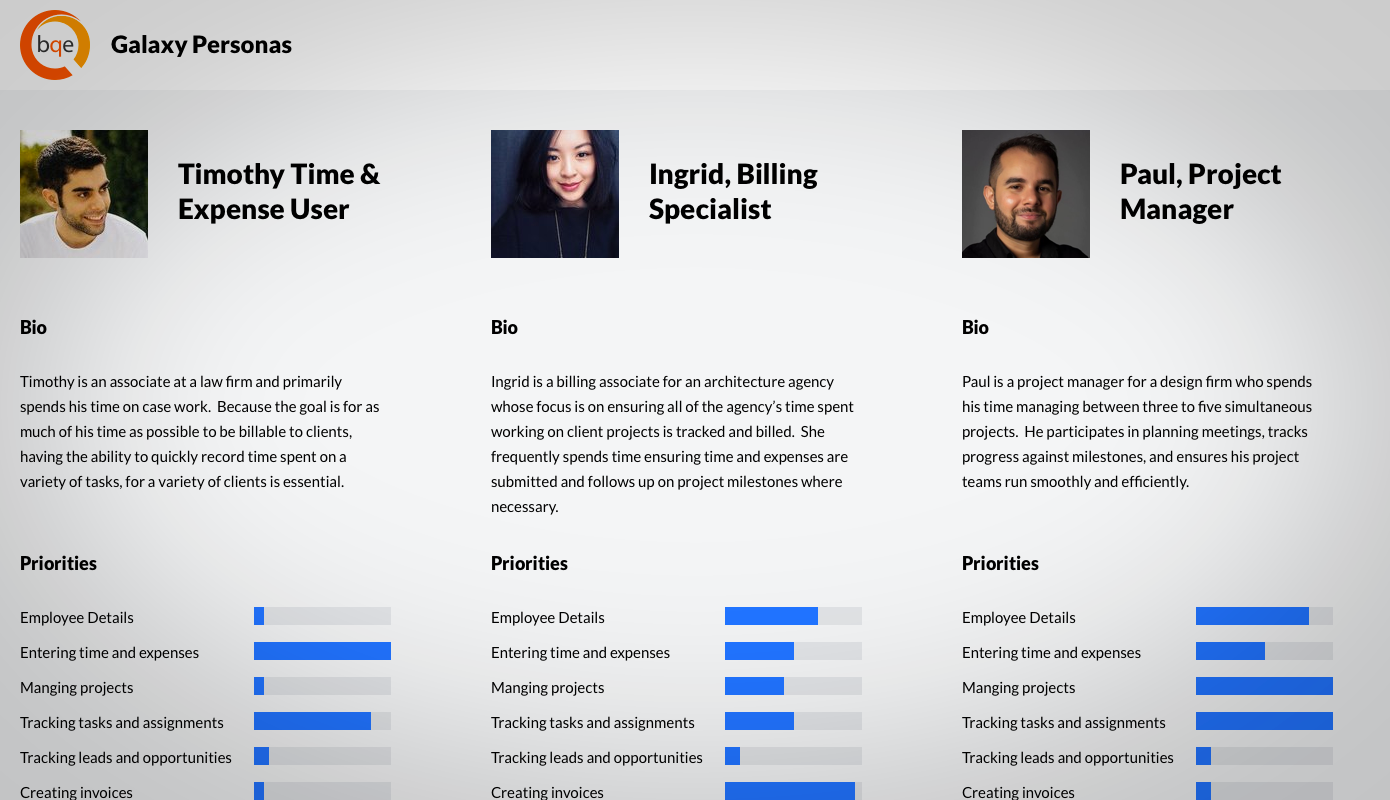 Armed with personas of BQE Software's users and their corresponding customer problem statements, I led a series of brainstorming and subsequent narrowing exercises in order to develop a strategy around how we would best address the user needs we had defined.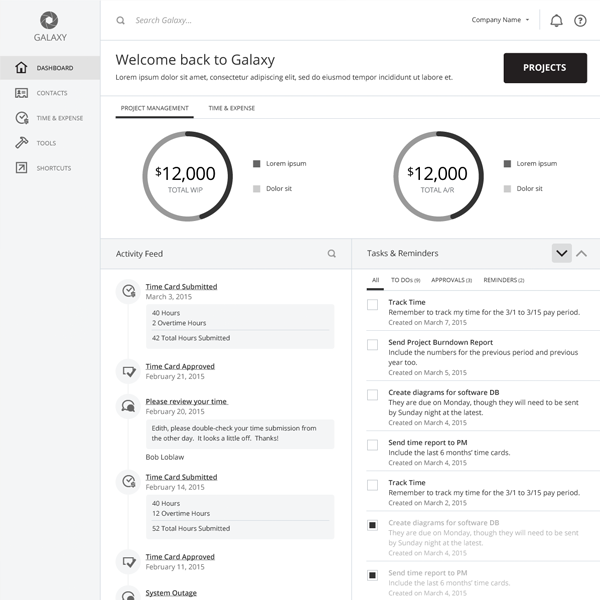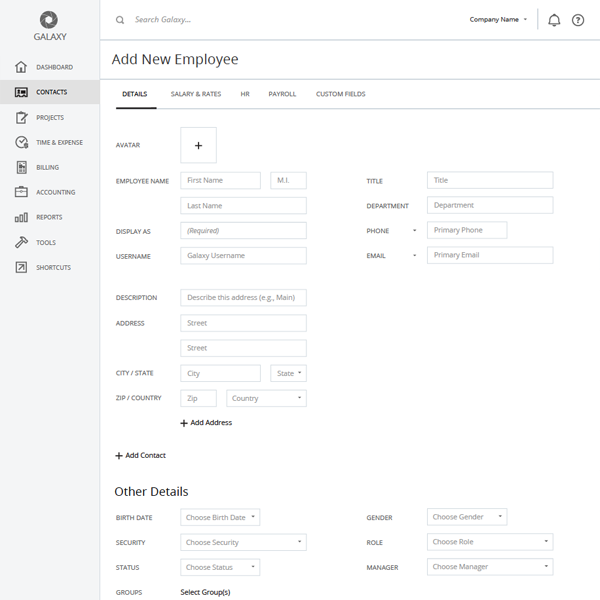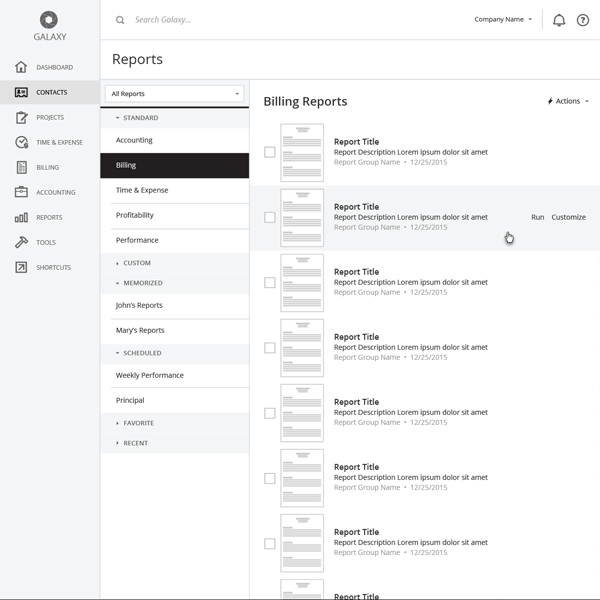 The solution was to create a new application which would be built on a modern tech foundation and delivered on web and native mobile and tablet platforms.  The new application, which would come to be known as Core, would focus on modularly-delivered functionality so its diverse set of users could receive only the functionality they needed, ensuring the interface clean, simple, and always relevant.