Plume's Consumer Experience Management Platform, elevated by UX design expertise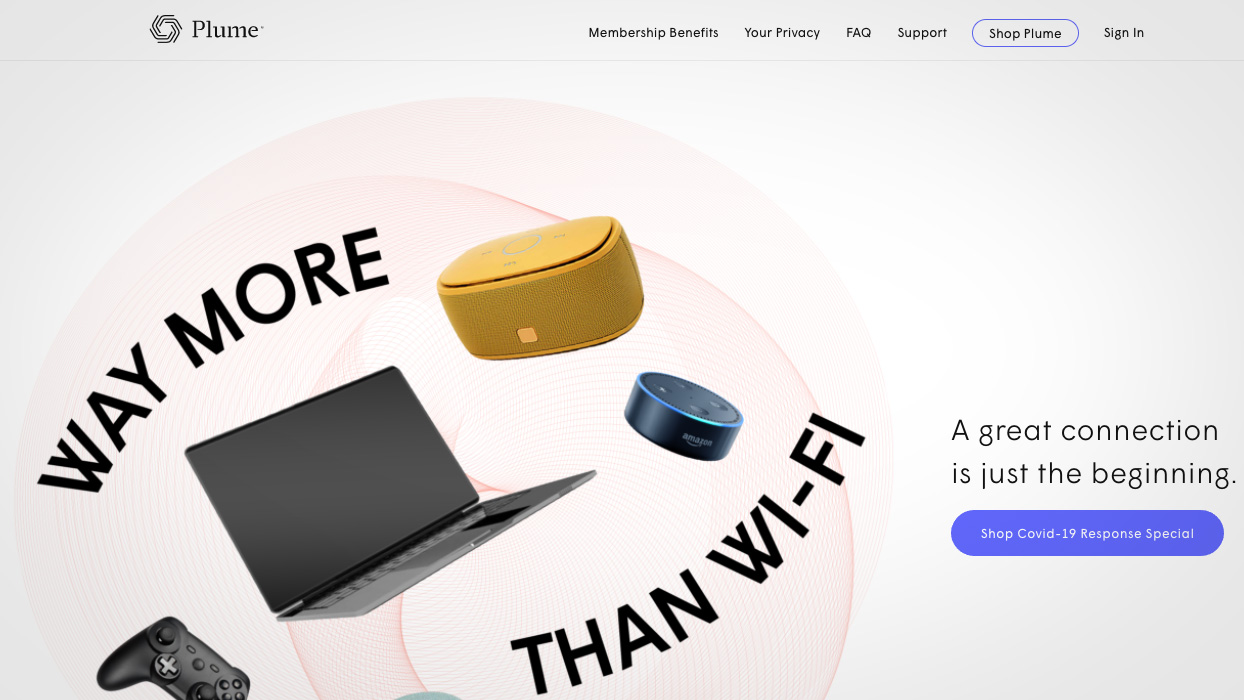 Plume is the creator of the world's first intelligent, ever-growing Smart Home Services platform for the modern age. With their bundle of high-value services centered around the best possible Wi-Fi, Plume is empowering ISPs around the world to provide their customers with unparalleled Wi-Fi performance, personalization, security, and much more.
I was engaged by Plume to create an exciting new online presence.  Teaming with Plume's marketing and product management groups, I led the creation of an online experience which culminated in a fresh new face for the smart home services platform which was both compelling and effective.
A/B testing

User research

Product strategy

UX/UI design

Interaction design

Information architecture
User testing and feedback