Using design thinking to enable social and professional discovery while on the go.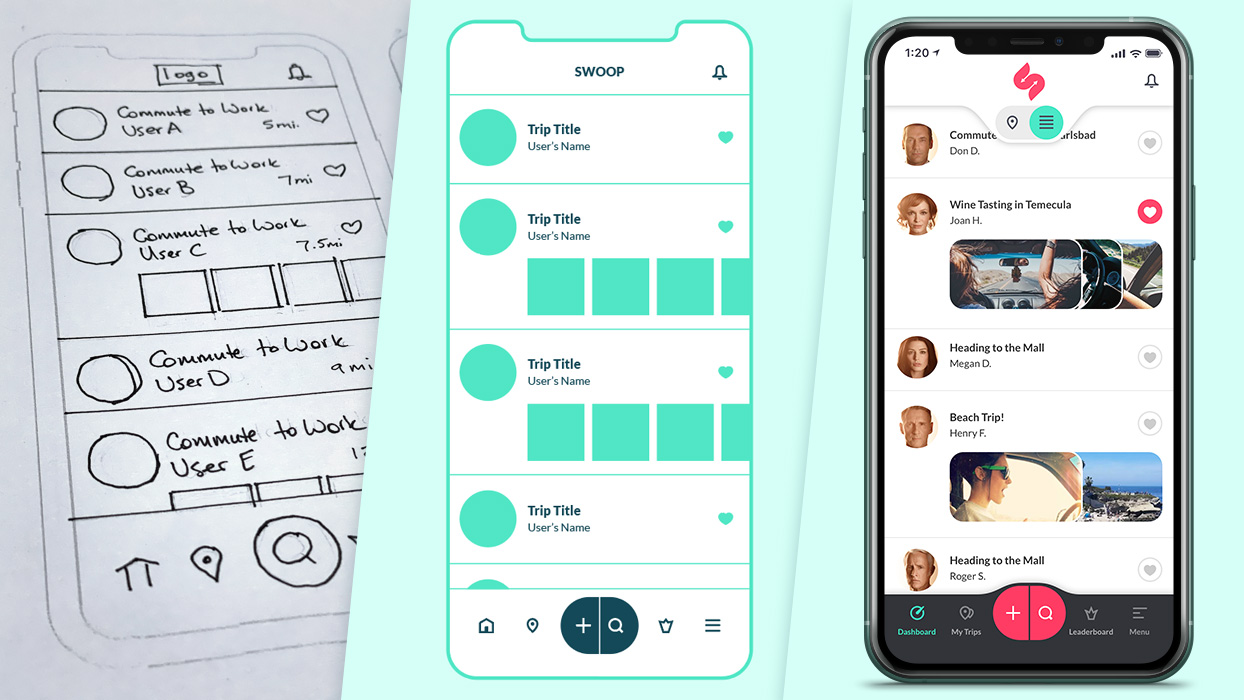 Swoop is an emerging social ride sharing service whose goal is to help people get to where they need to go while meeting new people.  With Swoop, users can creates rides of all sorts: a work carpool, a weekend activity, or anything else they can think of, for the purpose of sharing the burden of driving, saving time and money (hello carpool lane), and for social and professional discovery.
I was engaged at the project's start to help refine the Swoop concept and establish a strategy for the design and development of the application.   Working with Swoop stakeholders and seeking continually user input, I brought the Swoop concept to life in the form of an elegant, exciting user interface.
A/B testing

Ecosystem, experience and service audits

User research and ethnography

Product strategy

UX/UI design

Interaction design

Information architecture
User testing and feedback